If you are going to do webinars, create tutorial style training videos, and/or be in a podcast, here is a list of low-cost equipment setup that I recommend:
Microphone: there are two styles to pick from:
Boom Arm + Dynamic Range Mic attached
For $300 you can get a Rode Podcaster and Rode PSA1 Boom Arm
For $60 you can get a Samson q2u Microphone and $100 for the Boom Arm

OR

Simple High Quality Headset, like the Sennheiser SC 30 USB ML

Webcam: any 1080p/HD webcam will work, such as the Logitech C920S

Lights: Ideally, you need 3 lights:
1. The basic ambient light for you room (no need to be too bright, as you want the background from your room to be just "background")
2. Main Focus light for one side of the face: I have a $150 18″ Ring Light setup, but I find a a $60 NEWER 480 LED light is good enough. I use an old white t-shirt as a diffuser. This type of light requires a stand of some sort.
3. A fill light for the other side of the face: I use a $ 30 TAOtronics LED Desktop light that is also useful for general work on my desk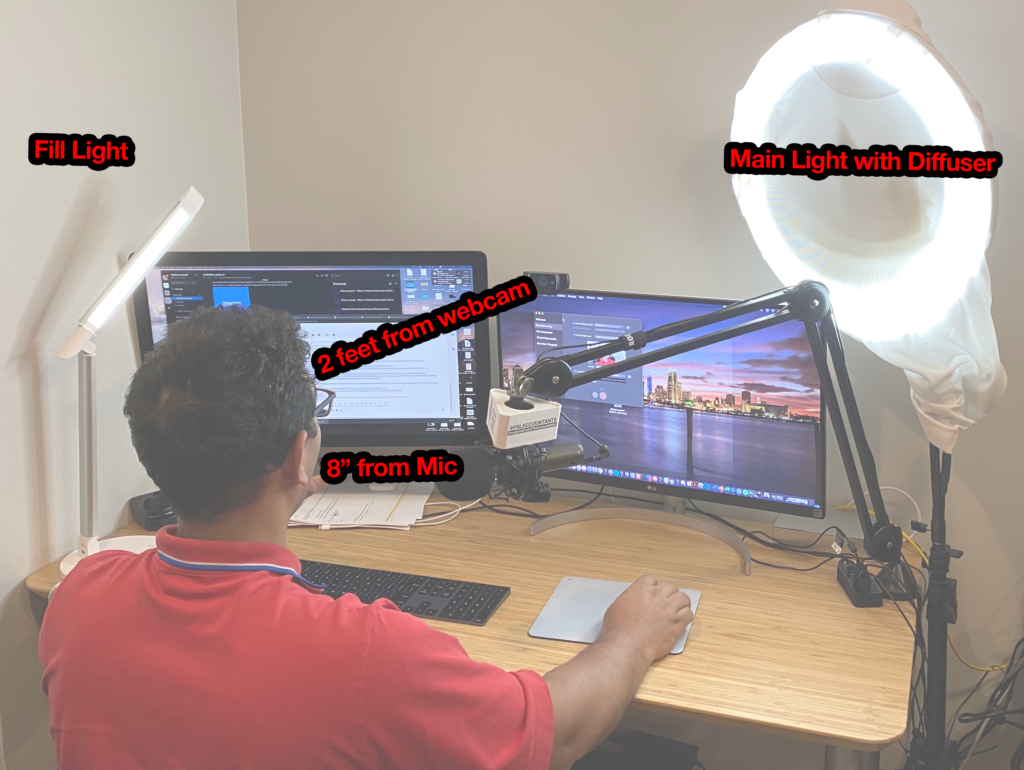 This is what my desk looks like, where I produce webinars and podcast content every day!
On another note, I now (February 2020) have a pretty sophisticated recording setup: